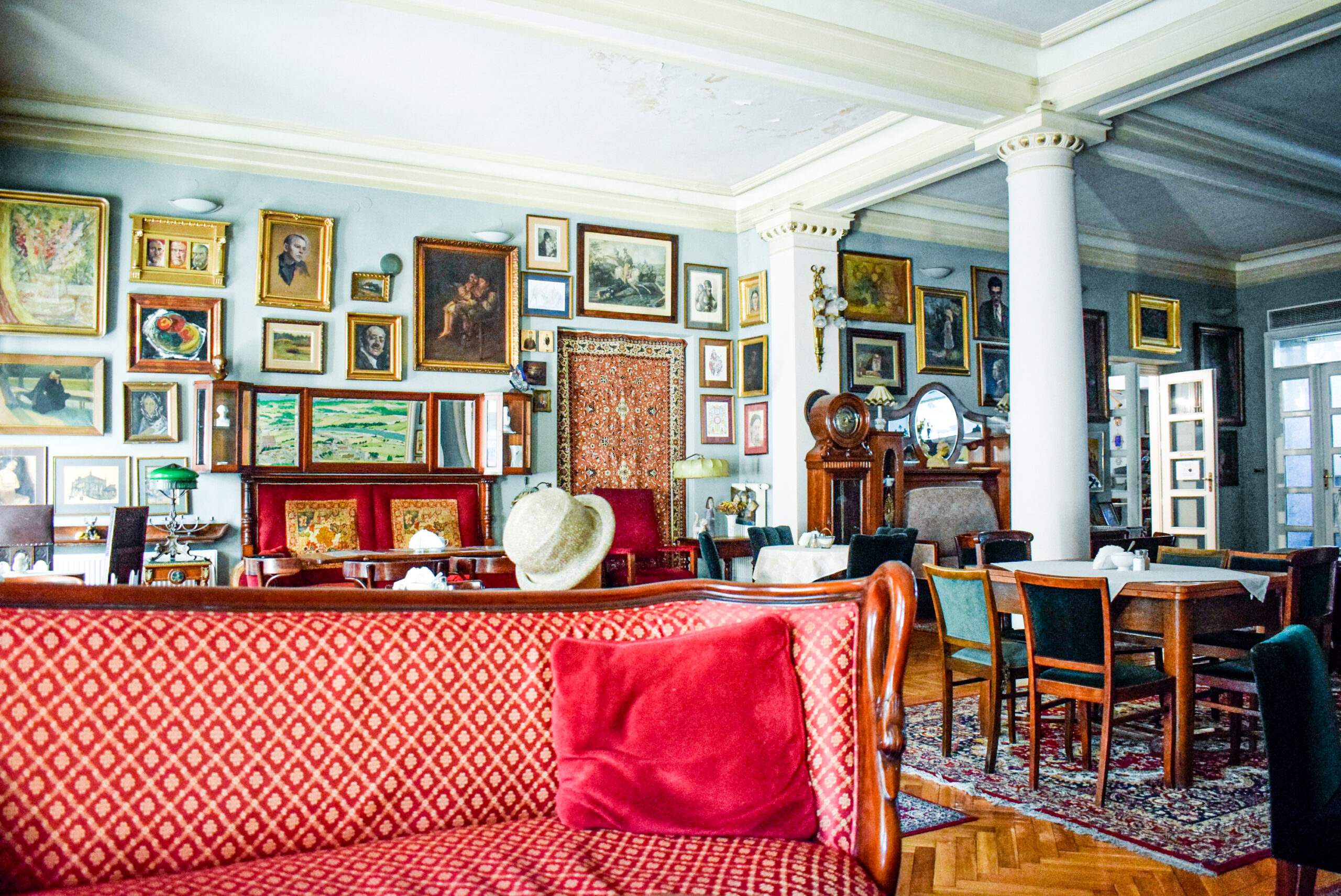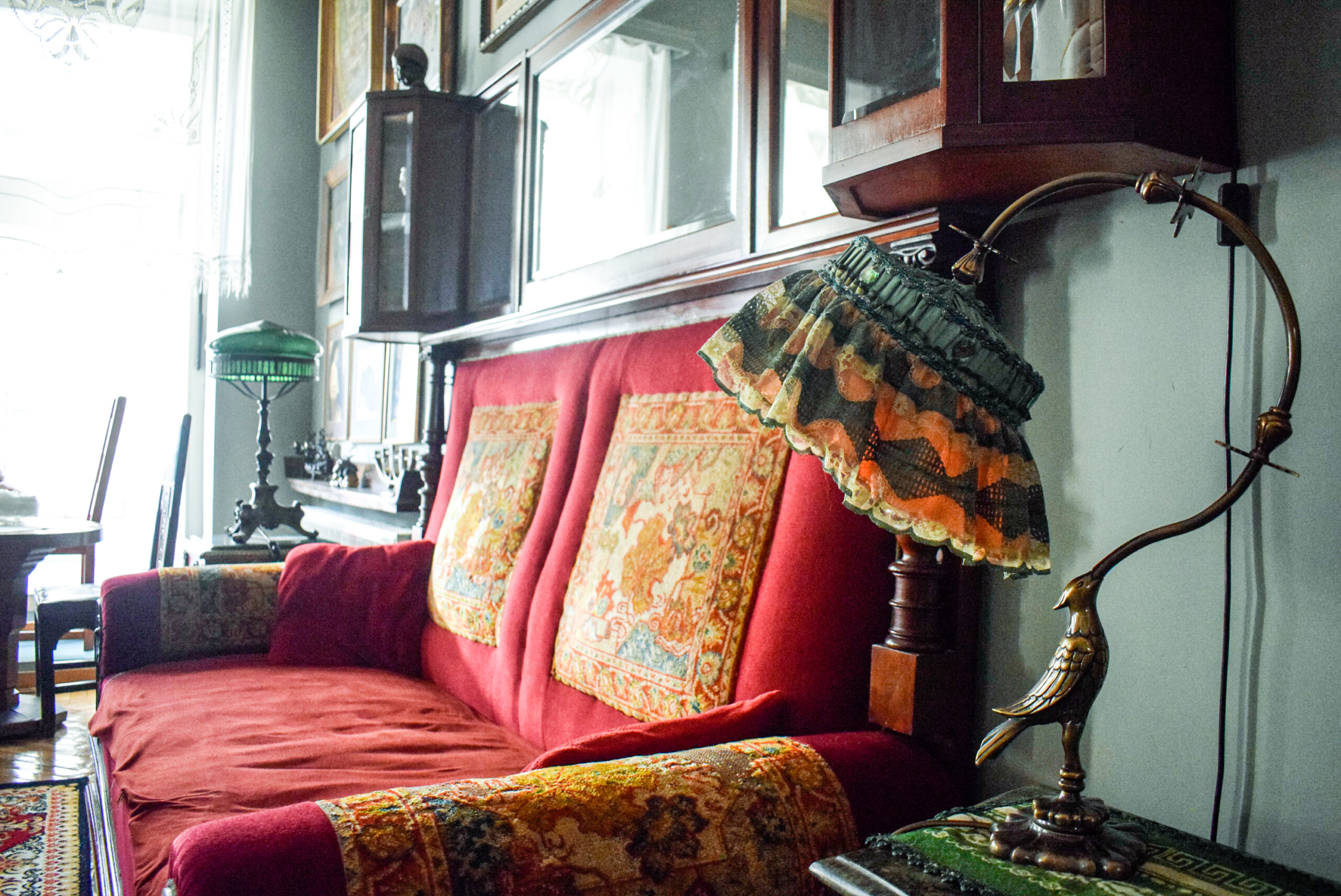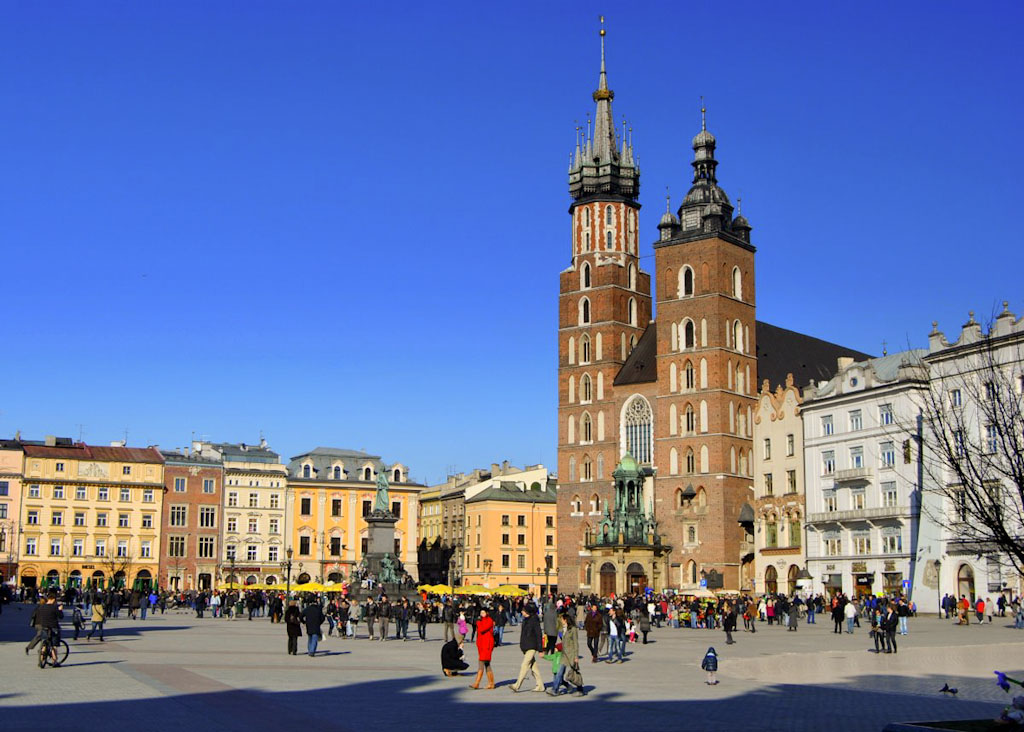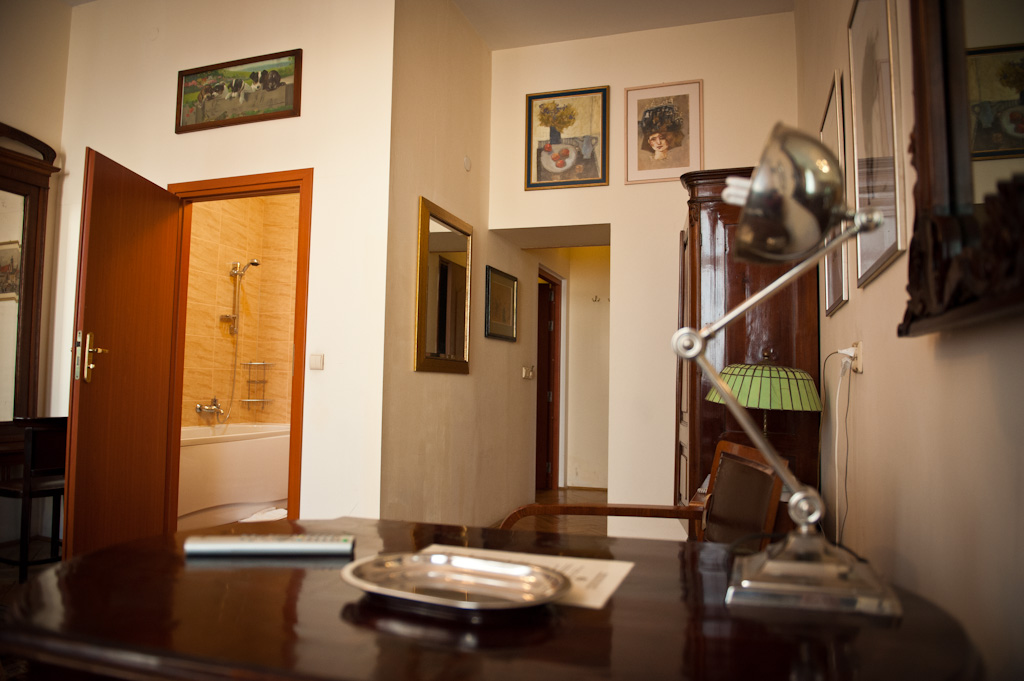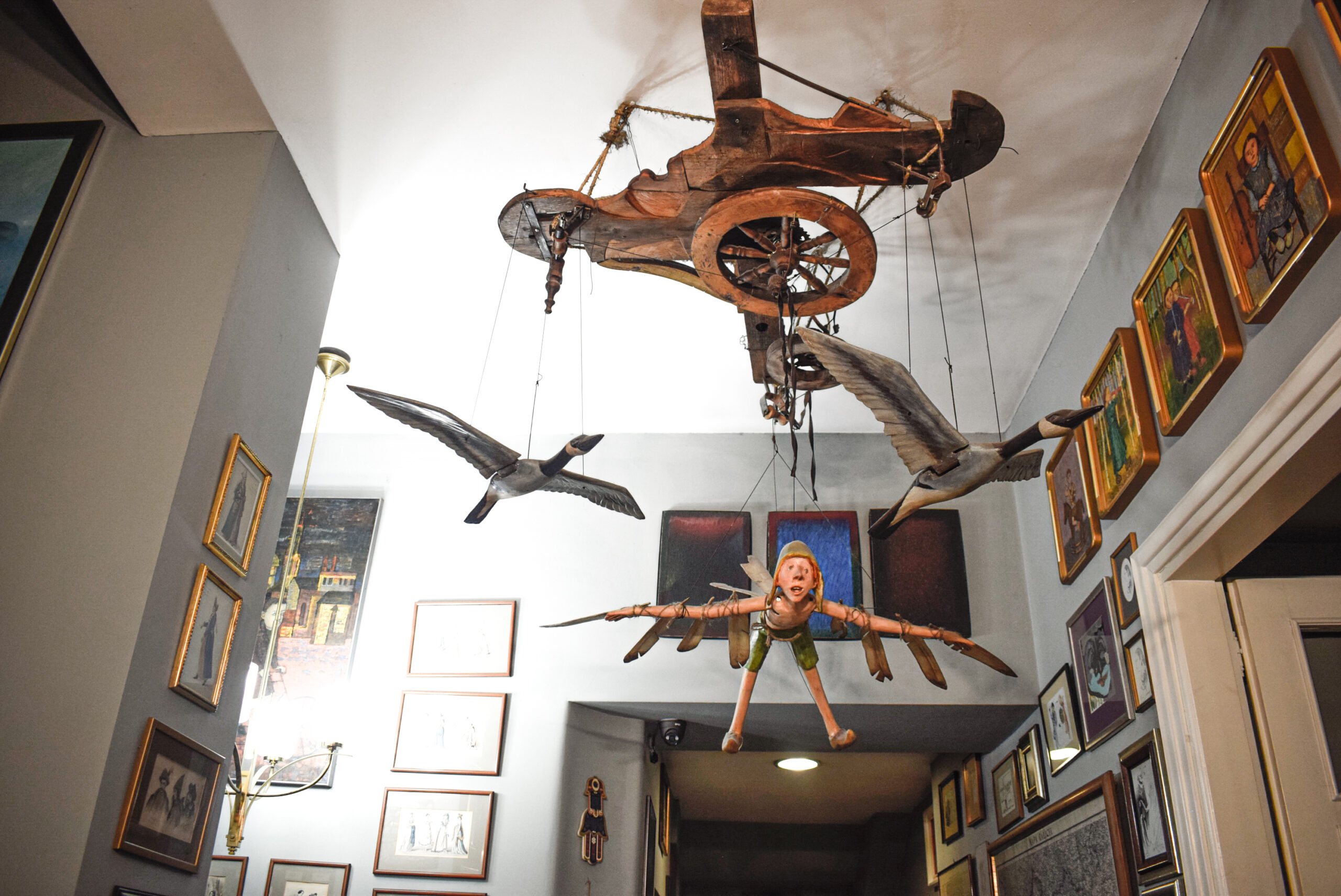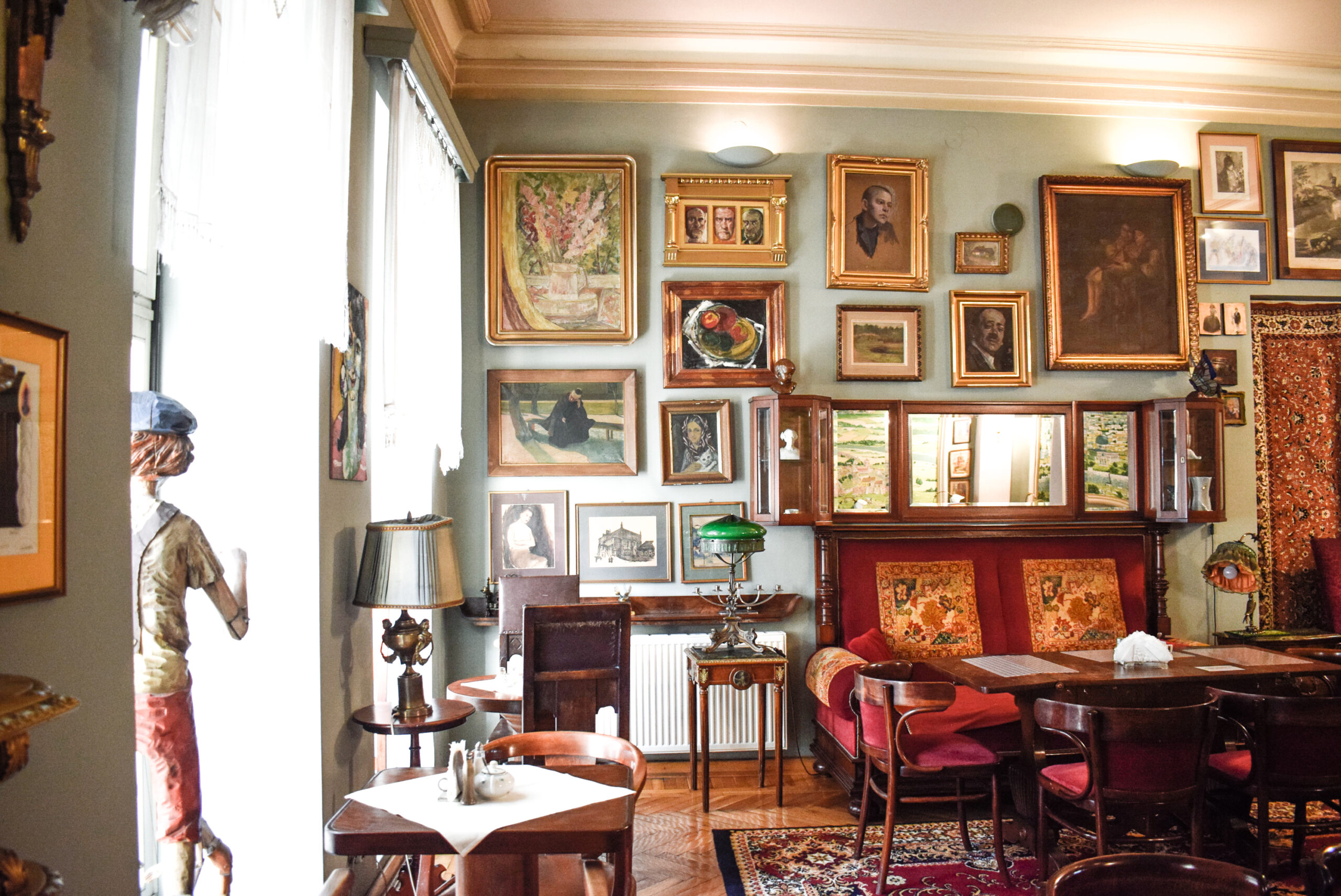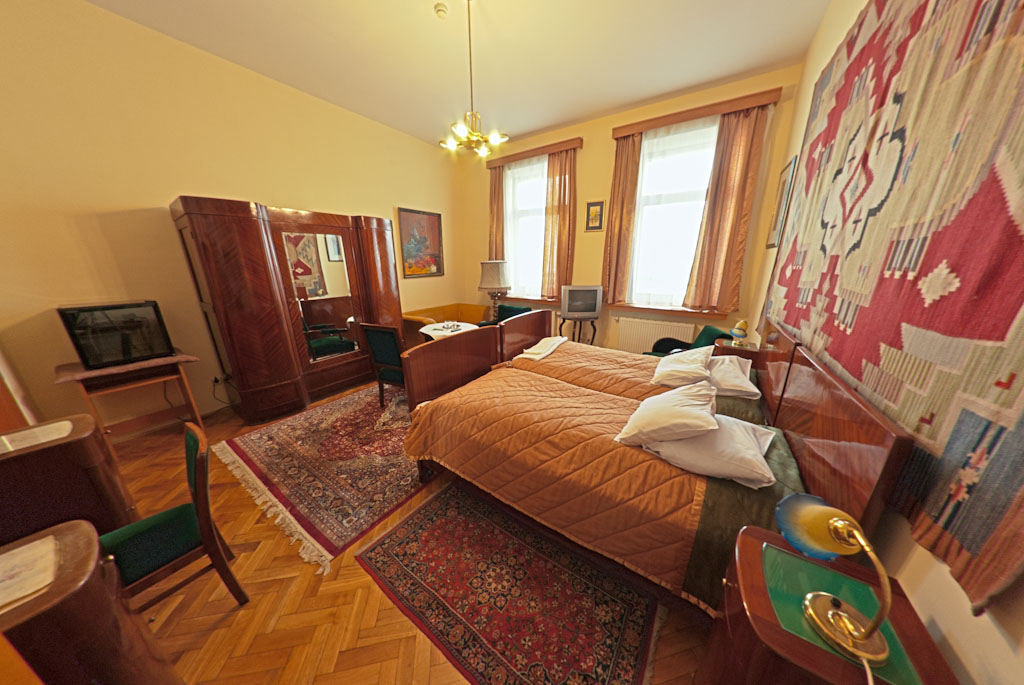 Hotel Alef
Welcome. Here by the Wawel castel you can find our three star hotel ALEF, located at 5 Agnieszka Street. Guest room and large guest apartments, are furnished with antiques, fine art work, and original paintings, yet providing all the modern facilities for the discerning modern visitor. We are actively involved with the cultural life of Kazimierz and have information on the exhibitions and artistic life to be found in the area. We will be happy to arrange banquets, parties and conferences for you.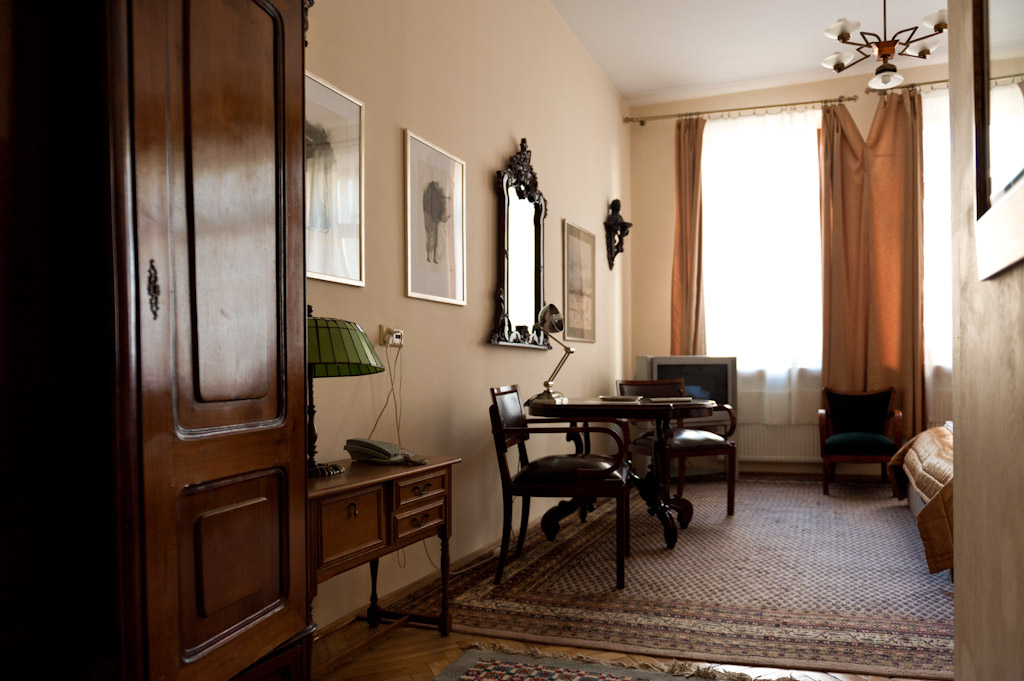 Paintings collection
Our hotel is filled with painting collections of famous artists that can be contemplated while walking through the corridors or during the breakfast in the main guest room.
The best apartments at the top floor have the view on a Wawel Castle.